Save Time
Windshield Chip Repairs Can Be Completed In As Little As 30 Minutes.
Save Money
Cheaper than a Windshield Replacement, or Free with insurance.
Save Your Windshield
Restores Safety and Structure of The Windshield and Keeps The Factory Seal.
Windshield Repair Is Safe, Effective, and Convenient!
When Should You Repair Your Windshield?
Even if the windshield chip is small, it is important to get the chip repaired as soon as possible. This prevents the windshield chip from spreading and causing more damage.
How Long Will The Chip Repair Take?
Our professional Glass Technicians can fix your Windshield Chip in as little as 20-30 minutes.
Will My Insurance Pay For The Repair?
If it is a very small windshield chip repair it is best to get it fixed without involving insurance. If it is larger and could possibly require a windshield replacement your comprehensive coverage should cover the cost.
Where Do I Take My Car For The Repair?
You can bring your vehicle to one of our locations or we can come to your location and fix the windshield chip at your home or place of work.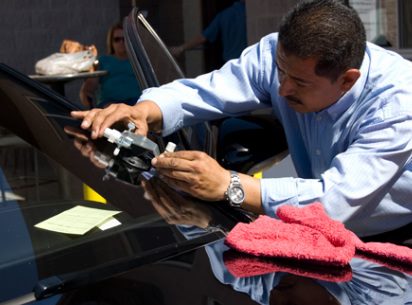 Contact Us To Get Your Windshield Repaired